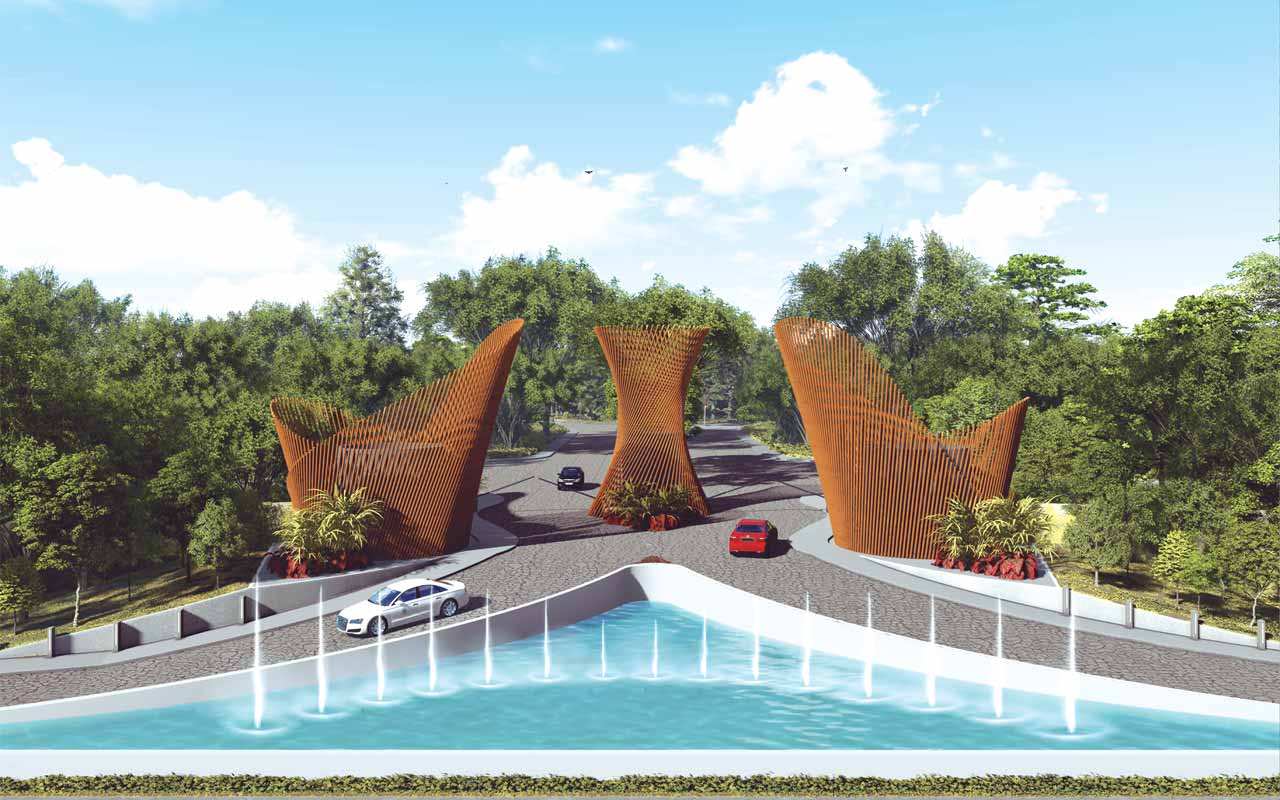 There is a sanctuary awaiting for you.
The way to this sanctuary is towards the south from Cancún to Playa del Carmen, Quintana Roo. The road fills up with bright greens as the city keeps getting smaller on the rearview mirror. The entrance to Aldea Umm appears 23 kilometers after, just in front of the turquoise beaches of Puerto Morelos.
You will know you've arrived as the water fonts and the three peculiar wood structures appear upon the Cancún-Tulum highway. A perimeter fence, with 24 hours controlled access, holds this refuge that awaits for you.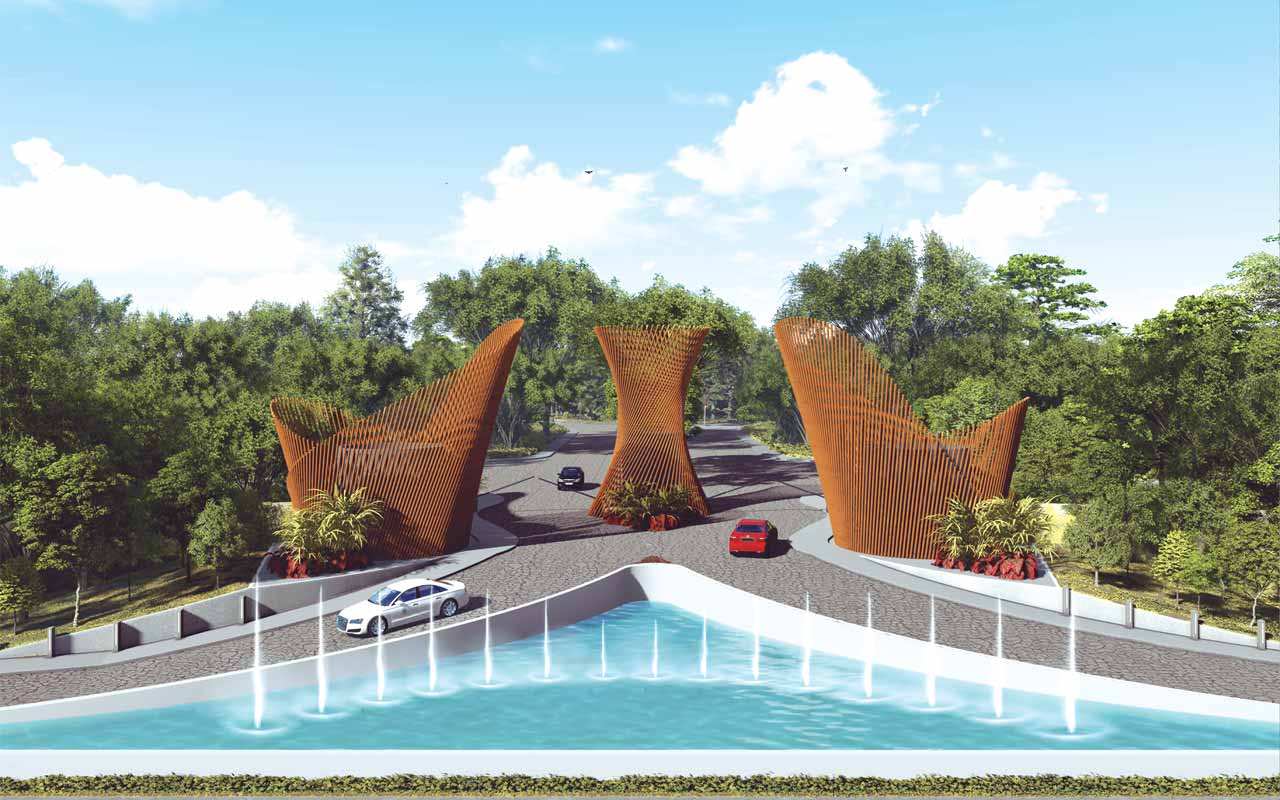 The name of this exclusive property comes from the sacred mantra "OM", that refers to the perfect balance between the physical and spiritual world within oneself. To live at Aldea Umm means to go back to the origin, back home.
Distributed by leafy tree paths, each member of the family will find amenities to enjoy outdoor recreation area to reconnect with the nature's wonders that we are surrounded of.
The youngest members of the family will have granted fun with the recreative water fonts and water mirrors and the "Kid's Park", equipped with a wading pool, cycle path and playing area. At the same time, the Art Garden will host chess games and art exhibits.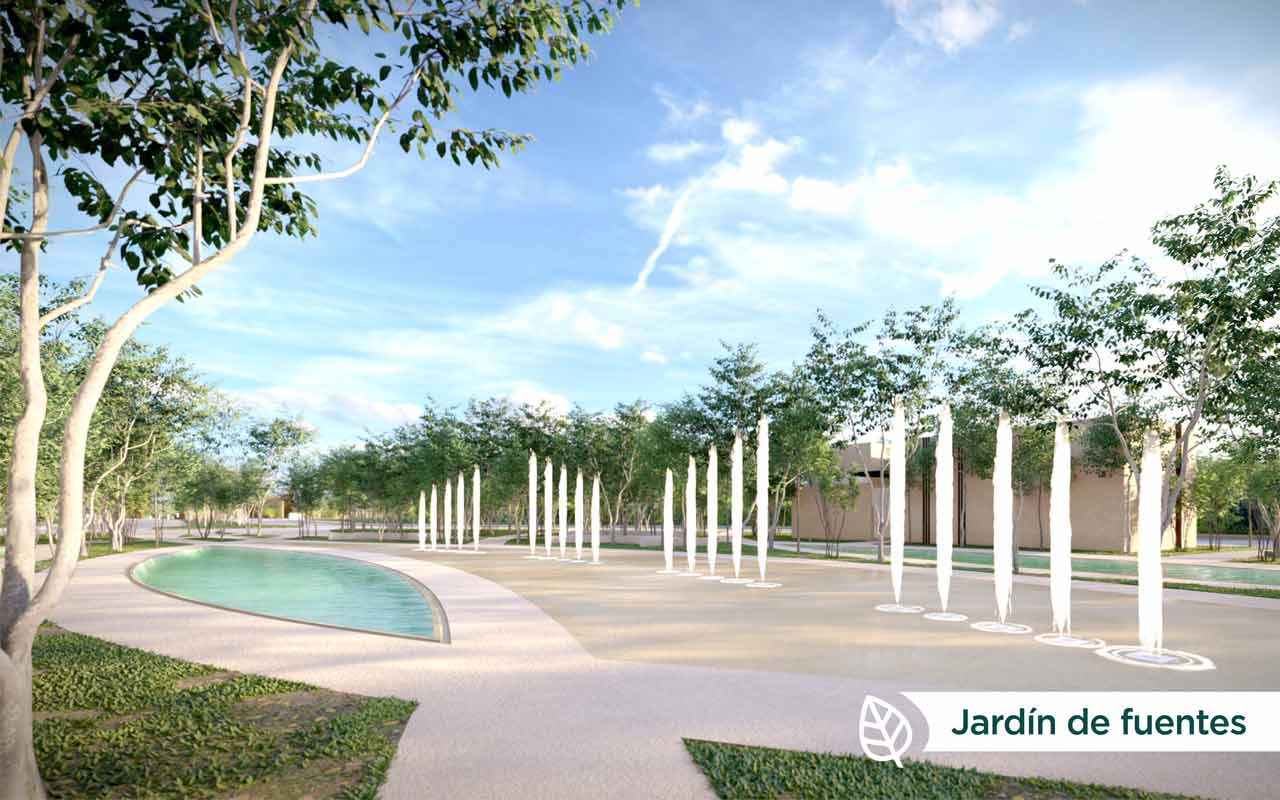 The best place to take a break is the Club House, with a central pool, roofed gym and multipurpose area. A 12 meter viewer will be found on the top of the building with a great swamp view. ​Allow yourself to be surprised by the rife local fawn and flora. ​Fitness lovers will find an outdoor gym and a Pet Friendly park with playing areas to train and entertain their beloved pets.
Ask for our financing options and live at Aldea Umm, the residential with one of greatest surplus value within the Mayan Riviera. Many other lots in the same area have had over a 50% surplus added value increase, meaning this is a great opportunity to invest in the Mayan Riviera and live a few steps away from the sea, perfect synchrony with nature. Turn one of the 690 lots, (starting from 160m²), your home.